Cloud Gaming has taken the world by storm, and Microsoft's Xbox Cloud Gaming (opens in new tab) (xCloud) service is at the forefront of it all. Xbox Cloud Gaming brings the fun and excitement of Xbox console games out of the home, allowing gamers to play on their personal tablets and mobile phones. On top of that, with the power of Xbox's premium Xbox Game Pass Ultimate (opens in new tab) subscription, you can access hundreds upon hundreds of Xbox titles and play them wherever you are.
While some Xbox Cloud Gaming titles offer touch-screen controls, gamepad controllers are still vastly superior as they are more accurate and comfortable to handle. The coming of Cloud Gaming has brought about a never-ending wave of third-party controllers and gadgets that can transform your phone into a full-blown Xbox handheld console. Standard Xbox gamepads are still viable, but gamepads modeled after the Nintendo Switch (opens in new tab) and mobile-friendly mounts are a much better alternative for gaming on the go.
As there are so many controllers to choose from, we have compiled a list of the best Xbox Cloud Gaming controllers on the market to help you achieve the best possible Cloud Gaming experience.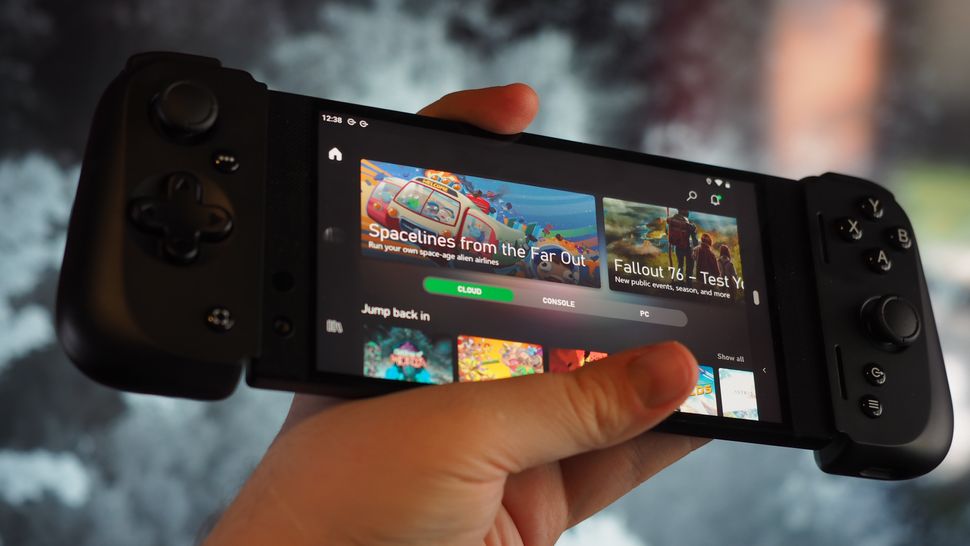 The possibilities of cloud-streaming are immense – allowing fully-fledged Xbox games to be played on all types of mobile devices being chief among them. However, the harsh reality is that many of these Xbox console titles were never designed with phones and touchscreen controls in mind. Investing in an xCloud-compatible controller is the optimum way to go for the best Cloud Gaming experience, and our Razer Kishi V2 review shows it as one
…
Read More...
Read More