This write-up introduces some most in-demand and trending web development technologies that have been widely used by businesses operating in the US. Ensuring optimum results from these technologies will require in-depth knowledge of the capabilities of these technologies that have been discussed in this blog. Gaining insights into these top trending technologies will enable you to launch a website that is highly interactive and caters to the emerging needs of users, along with offering exceptional digital experiences.
Every business, whether big or small, aims to enhance its presence digitally, for which developing a robust website has become mandatory. According to the Internet Live Stats (Source), more than 1.97 billion active websites exist globally. If I only talk about the US, more than 133 million websites were active in August 2021, and the numbers keep exceeding at an unprecedented rate.
Clearly, the kind of competition that exists in the online world is massive. To compete in that crowd, you need to update your solutions and adapt to technological transformations. On that note, let's discuss the top 5 web development technologies that are in demand these days and can offer immense capabilities to your website.
Why do web development technologies matter?
Businesses differ with respect to the products & services they offer. Moreover, the target audience is also a deciding factor in choosing apt web development technologies to cater to their needs and preferences.
If you are planning to merely launch a website just to exhibit your digital presence, you can go with any web development technology. But if it's about gaining a competitive edge over your competitors and delivering an unforgettable user experience, you must analyze the top trending technologies thoroughly before choosing one.
Here are some top benefits of choosing the right web development framework and technologies for your project:
Recommended for you: 15 Good Reasons to Use Python in Web Development.
It facilitates easy debugging
A good web development framework improves code quality and facilitates easy debugging & software maintenance. It offers built-in support for quality analysis and allows developers to test different units simultaneously.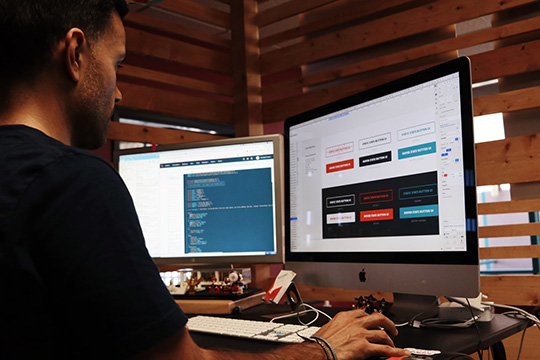 Supports a
…
Read More...
Read More