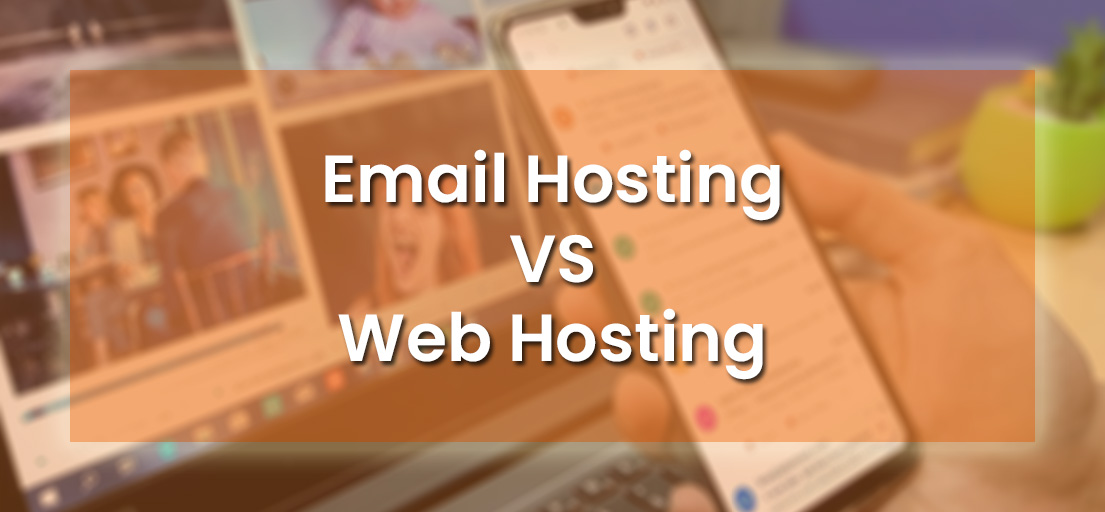 For many people new to hosting websites, web hosting and email hosting can seem the same. In today's times, most businesses have to identify ways in which they can reach their existing and potential customers online. A website and emails are two ways of doing this efficiently. While they both are hosting services, they meet two completely different requirements of a business. Today, we will be comparing web hosting and Email Hosting services and highlight the differences between the two.
What is Web Hosting?
For a website to be available online, it needs to be hosted on a webserver. As a site owner, you can either purchase a web server and house it on your premises or rent one from a hosting company. Many hosting companies offer different types of web hosting services based on the resources allotted to you. These plans allow you to store the website on a web server and make it accessible to online users.
What is Email Hosting?
Email or Webmail Hosting is about having a Professional Email server for your business. When you use a free email account like Yahoo or Gmail, the company runs and manages the email server. Hence, you don't have much control over the privacy of your data or the security of the server. You can purchase a server and house it on your premises for emails – this is what is called private Email Hosting. Another option is purchasing a Business Email Hosting service. In this service, the host offers a range of benefits, including space and resources required to create multiple Business Email accounts for your business with optimum control.
The following video gives a quick peek into the meaning of Email Hosting –
Difference between Web Hosting and Email Hosting
Here are some differences between the two services:
| | | |
| --- | --- | --- |
| Feature | Web Hosting | Email Hosting |
| What is it? | It is a hosting service that allows you to make your website accessible online. | It is a hosting service that allows you to have professional email accounts (with your domain) and maximum control over the resources and accounts. |
| Who needs it? | All businesses having a website need a web hosting service. The site will not be available online without it. | While many web hosting services offer email hosting too, if your organization receives a large number of emails or if the emails are sensitive in nature, then a server dedicated to email management is a better option. |
| Costs | There are different types of web hosting services available, like Shared Hosting, Cloud Hosting, VPS Hosting, Dedicated Server Hosting, etc. The cost of a web hosting plan can vary from $1.5 per month and go up to $140 per month based on the resources needed by the site. | Professional Email services are available in different packages based on the number of email accounts and the storage space needed. The costs can vary from $0.3 per month and go up to $1/2 per month. |
Summing Up
Web hosting and Email Hosting cater to two different requirements of a business. While some businesses host both services on the same server, you must assess the needs of your business before making the decision. Remember, in today's times, performance and security cannot be compromised as it can impact your brand's reputation within no time. Understand the difference between the two and choose the right combination of services for your business. Good Luck!