PC gaming has increased in popularity over the years. With the rise of online titles, players now need to upgrade their setups to get the best experience. Whether they are staring out or heavily into gaming, the right accessories will make a big difference in overall experience. Moreover, these will help stay comfortable and focused during long gaming sessions.
To enhance your gaming experience, it's important to invest in some essential peripherals. Let's take a look at some of them.
Note: This article is subjective and reflects the writer's views.
---
10 peripherals that are important for PC gaming: Mechanical keyboard, headset, and more
1) Mechanical keyboard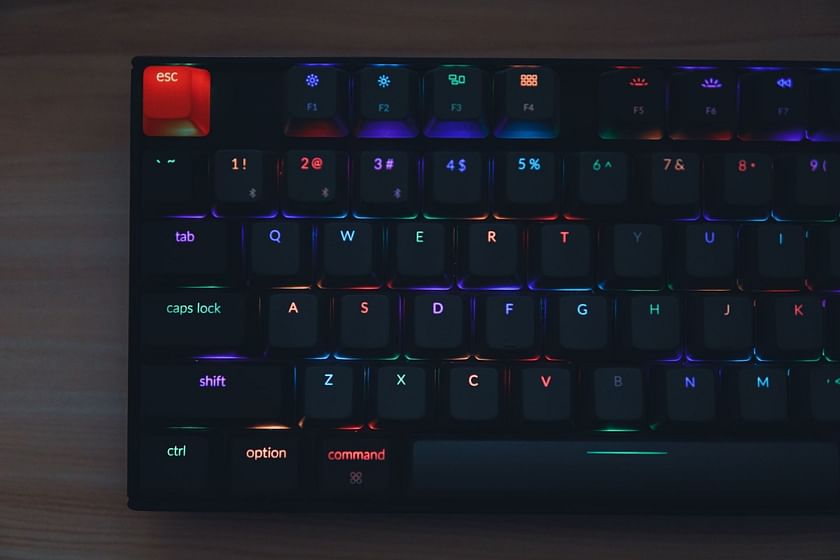 Mechanical keyboards are more tactile and offer a faster response time than regular variants, which makes them useful in games that requires quick reactions and precise timing. They also have features like anti-ghosting and N-key rollover, which are important when multiple keys are pressed simultaneously.
Mechanical keyboards are more durable than any other when it comes to PC gaming. Their switches are generally rated for millions of keystrokes as compared to the limited count in membrane variants. This enables the former to withstand heavy usage over longer periods.
Overall, mechanical keyboards offer a whole range of benefits like durability, faster actuation, and customizability. These features can significantly enhance your gaming experience by providing a more tactile and responsive typing experience.
---
2) Gaming mouse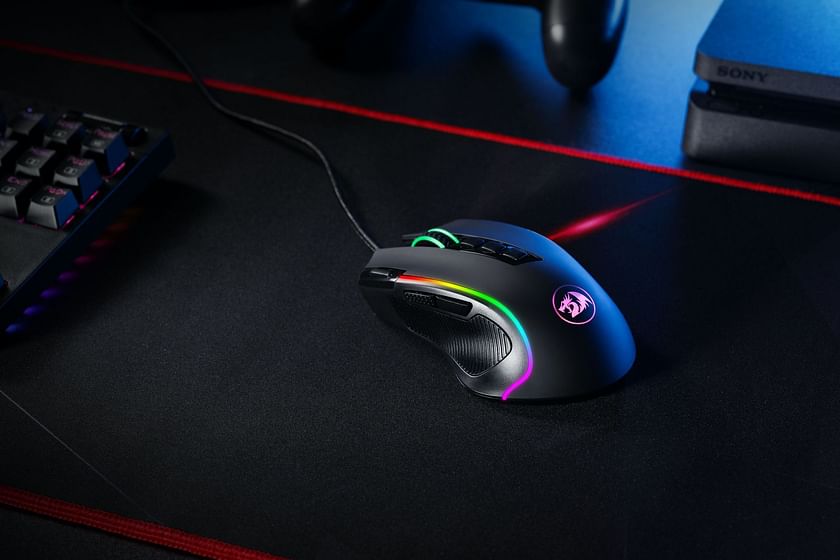 Gaming mice are different from regular products as they are more optimized for PC gaming, and have a higher sensitivity and precision than regular products. This allows players to make more accurate and precise movements in games. Such offerings must be ergonomic to provide a better grip and need to have high DPI, which is important for precise cursor movement.
Gaming mice have a higher polling rate, which means they can transmit data to the computer faster. They are also equipped with additional buttons that can be customized to perform specific actions in-game. These features and more make gaming mice a must-have for any PC player.
---
3) Gaming headset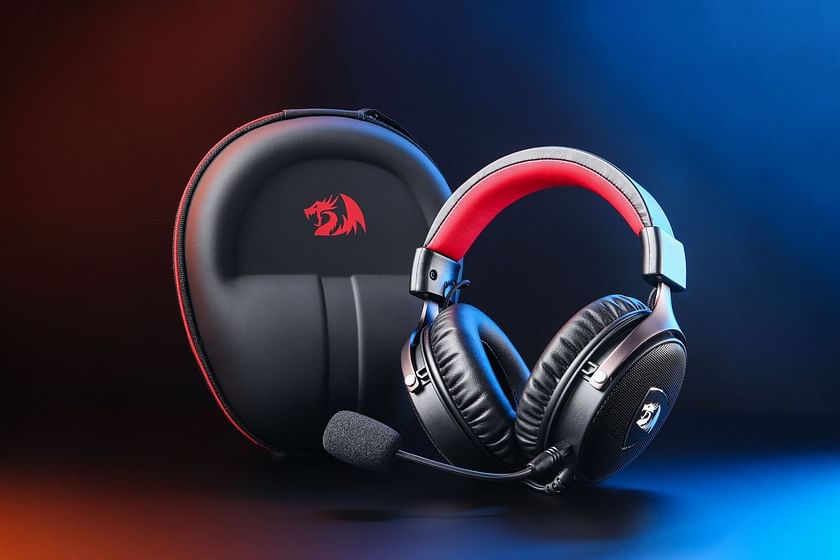 A gaming headset allows gamers to be fully immersed in the experience. They usually come with a high-quality sound technology that helps in hearing every minor detail in a title. Many higher-end products offer noise-canceling, which is useful when you want to block out all external noise and focus on the game.
A gaming headset also helps in communication with the help of a built-in microphone. It helps gamers communicate with their teammates in real-time and must also be comfortable enough to be worn for longer periods.
Sound quality, comfort, and a good microphone are some of the things to look out for when buying a gaming headset.
---
4) Wireless controller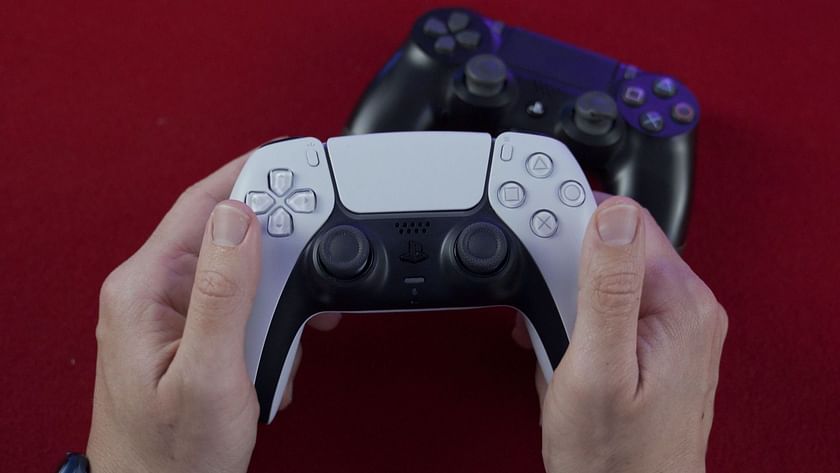 Wireless controllers offer a greater degree of freedom and convenience as opposed to wired options. Gamers can use them to play from a distance without being connected to a PC. They are more responsive and precise than traditional keyboards and mice. For certain titles, these devices offers better controls and a more immersive gaming experience.
Many advanced wireless controllers also offer advanced features like haptic feedback, touch panels, and motion controls, which are added to enhance the experience.
Wireless controllers are more ergonomic and comfortable as they are designed to fit your hands perfectly. With these, you can play games in a more natural position, which reduces the strain on your fingers and hands. They are a great accessory to have with a PC gaming setup.
---
5) Gaming monitor
Such monitors are specially designed for gaming and provide features that standard variants don't. They have a higher refresh rate that enables the screen to display images at a faster rate. While most standard options clock at around a refresh rate of 60 Hz, gaming monitors generally have a higher refresh rate of 120 Hz or more. This provides a smoother and more responsive experience.
They also have a faster response time of typically under 5 milliseconds, which reduces motion blur and ghosting. This makes the images clearer and sharper, making players react more swiftly and accurately.
Refresh rates, resolutions, and response times are some of the most important features to look out for when buying a monitor for PC gaming.
---
6) External hard drive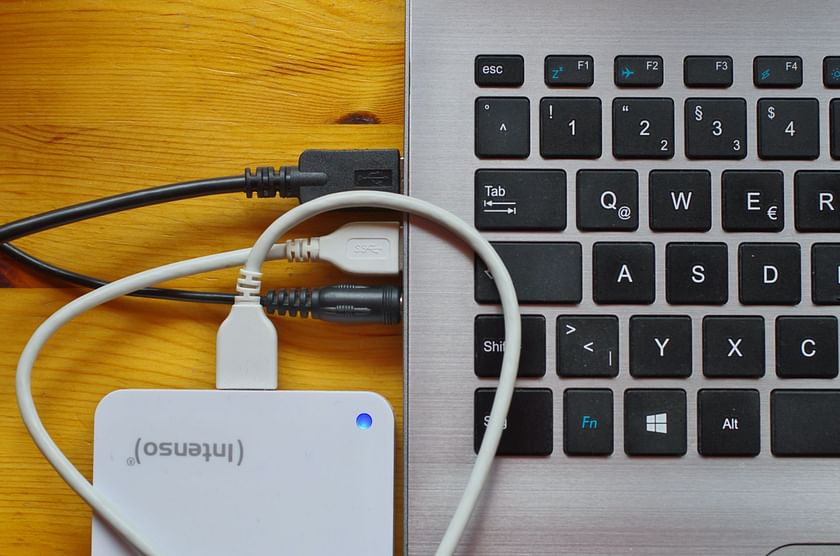 PC games nowadays take up a lot of storage in the internal hard drive. When combined with all the updates, downloadable content, and mods, your space can quickly fill up. An external hard drive helps solve this problem and allows you to install and store more games on your computer without running out of space.
External hard drives are also used to store backup data from your game and other important data. This will ensure that everything remains safe and you don't lose any progress in case the internal hard drive fails. Using an external hard drive also helps keep your computer's memory from getting full, which can slow down its performance.
When buying an external hard drive for PC gaming, make sure that you have enough storage along with good reading and writing speed. This will ensure that you have sufficient storage for your game and that it can run smoothly without any issues.
---
7) Speakers
Most monitors nowadays come with decent inbuilt speakers, however, they are often low in quality and are generally unimpressive. A dedicated quality speaker can deliver a good listening experience.
Most speakers now come with advanced audio processing that enhances the sound quality of your PC gaming. Speakers are also equipped with built-in equalizers that allow you to fine-tune the audio as per your requirements. To further enhance the output, bass, and treble controls are also added that allow the users to adjust based on their individual preferences.
In general, it's a good idea to look for speakers that have excellent audio output and sturdy build quality. These features will make sure that you enjoy your game or any other multimedia that you want with high-quality audio for the ultimate immersive experience.
---
8) Gaming chair
A gaming chair provides you with ultimate comfort and support for your long gaming sessions. It is important for players who spend hours sitting in front of their PC to invest in a good gaming chair. Designed to provide support to your neck, back, and shoulders, a gaming chair helps reduce muscle strain and reduce fatigue.
They are made of high-quality materials that can withstand long hours of use. They also have ample amount of cushioning to ensure you can game for hours without feeling much discomfort.
While looking for a gaming chair, make sure that it is comfortable with proper cushioning and is durable enough for prolonged usage.
---
9) Mouse pad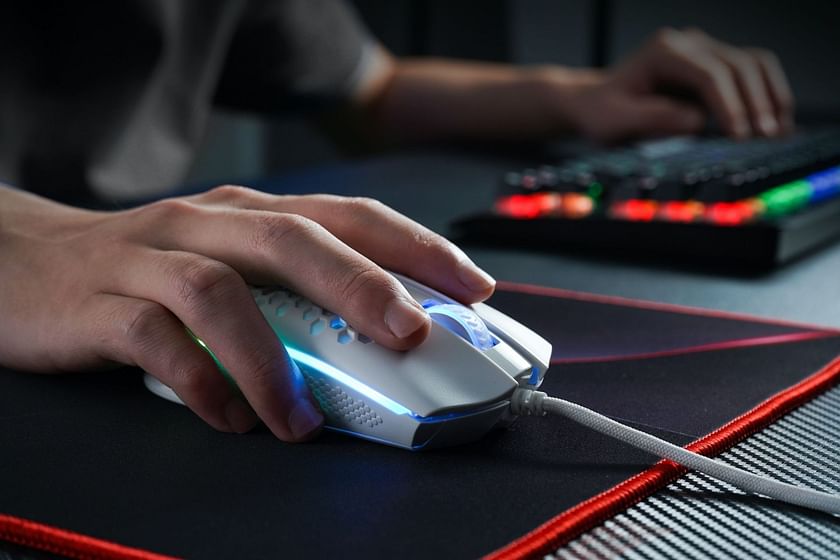 A mouse pad may not seem like an essential PC gaming accessory, however, for a smooth and consistent gaming experience, it is necessary.
A good mouse pad should be made out of high-quality material that allows for effortless movement. This ensures that the movement of your mouse is precise and accurate, which is essential for competitive multiplayer games. It also extends the life span of your gadget by reducing the weardown of its feet.
Nowadays, you can choose from a wide variety of mouse pads that complement your PC gaming setup and meet your requirements.
---
10) Sturdy table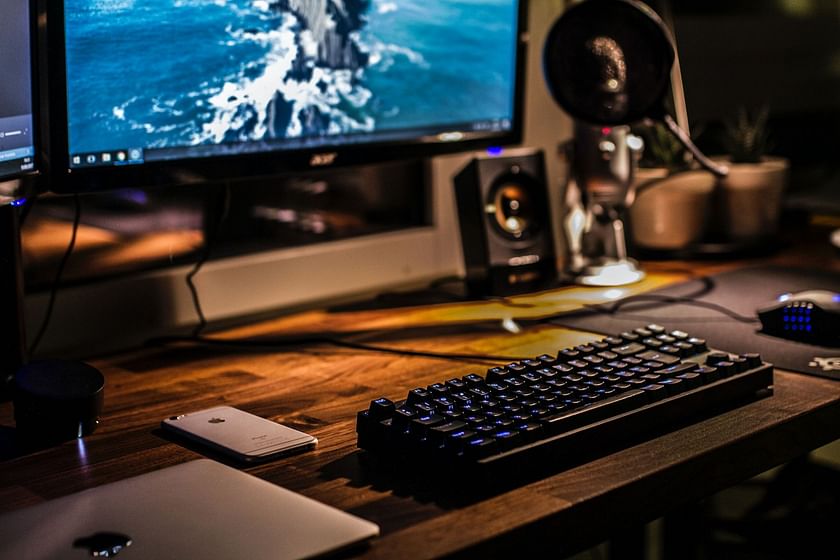 A sturdy table is an essential part of a proper PC gaming setup as it holds and supports all your accessories in one place. A good piece of furniture can make a huge change in creating a functional setup. It provides a stable surface for your PC gaming accessories, such as a monitor, a keyboard, and a mouse.
An uneven table can make your accessories shift out of their place and cause the mouse to not function properly. Additionally, it should be stable enough to hold your heavy gaming accessories and prevent any accidental damage.
It is recommended to get tables that are height adjustable as they provide a more comfortable and ergonomic gaming experience.
Note: We may receive a small commission from the links included in the article.